Photography
I have enjoyed shooting film since high school. I have probaly ten rolls that need to be scanned in so I can update this page! I have traveled around the US, Canada, Indonesia, Malaysia, Thailand, Myanmar, the Philippines, Nepal and I'm sure there is an interesting photo or two worth posting. One day I'll get there. Until then, here's a few images.
---
1st Place Award:
The Unruly "Natural Landscape": Graffiti Pier
I recently won first place in the 2021 Landscape Photography Compeition by the Landscape Specialty Group for the American Association of Geographers. I am honored to participate with so many incredible photographers. My photo and description are below. This photo compliments the presentation I gave at the same conference (find that over on the
communication
page.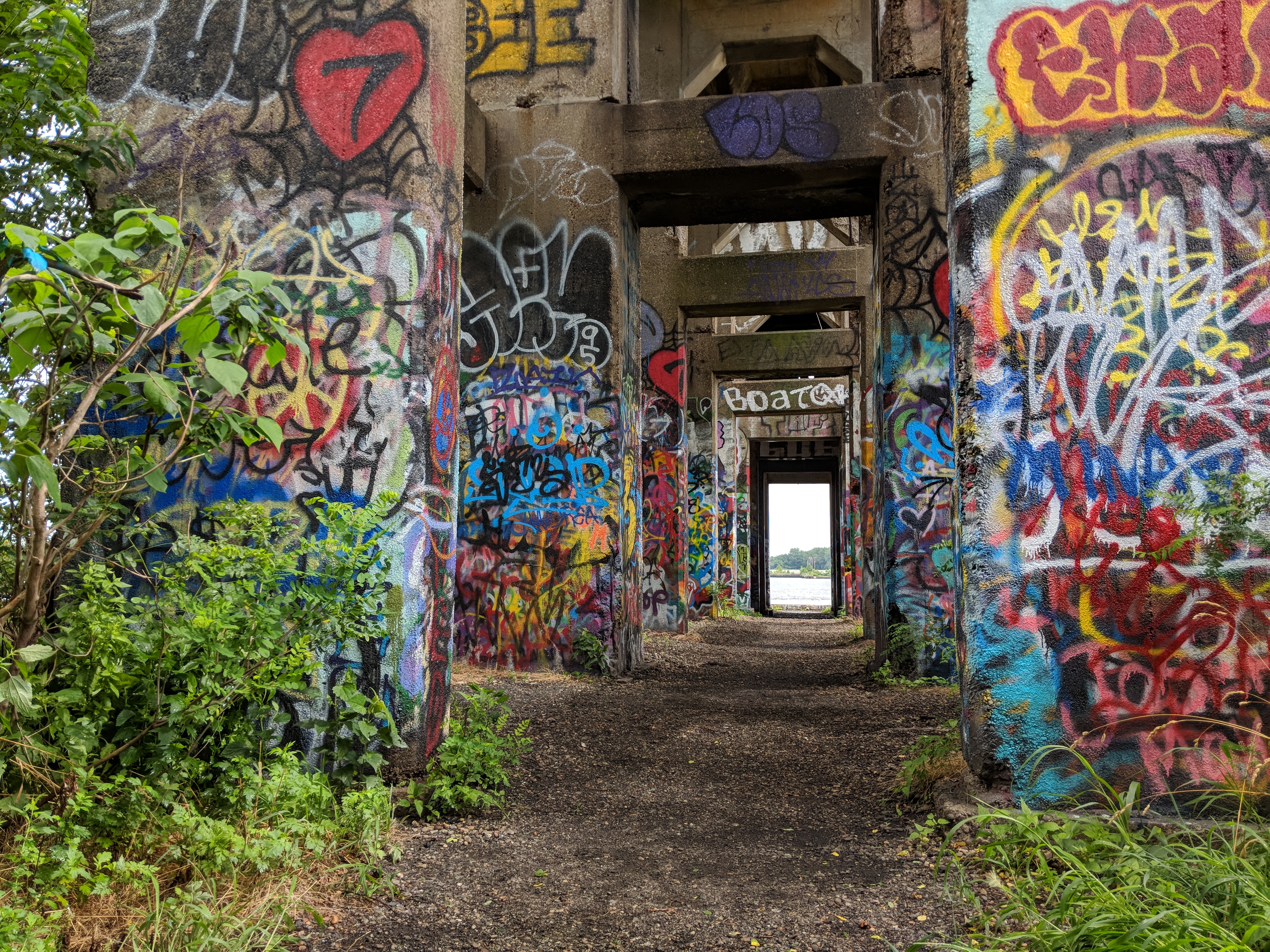 "Urban parks have long embodied particular imaginaries of what 'natural landscapes' should be in cities: democratic, manicured, tamed. Graffiti Pier in Philadelphia offers a radical alternative conception, a post-industrial relic of crumbling concrete arches fused with a kaleidoscope of colorful paintings, wildlife, and regrown woodlands. While officially off-limits to the public, this informal park is wildly popular with trespassing visitors – human and non-human – who have autonomously reclaimed it for habitat, outdoor recreation, and cultural expression. Subverting normative imaginaries of formally governed urban parks, Graffiti Pier offers dwellers an unruly but uniquely liberating landscape while simultaneously rupturing the dueling binaries of nature and the city." © Preston Welker 2021
---
Self Portrait, 2019
Taken in during my last week living in Philadelphia, Pennsylvania
---
Bouquet by rail: Thazi --> Schwenyaung
Taken in Myanmar, 2015, with a Lomography Sprocket Rocket. Kodak 200 color film.
---
Self Portrait, 2015
ဘားအံ - မြန်မာ